Rutgers is providing you this announcement regarding pesticide certification exams from the Bureau of Licensing and Registration of the New Jersey Department of Environmental Protection (NJDEP).
**REVISED ALERT (issued March 26, 2020)**
The April 8th and 15th, 2020 Pesticides Exams scheduled have been cancelled until further notification due to the COVID 19 emergency. Please continue to check our (NJDEP) website and monitor your email accounts regarding Pesticide Certification Exam notifications.
If you are currently registered to take an exam, please note that:
All other pesticide exams scheduled for May and June will be reassessed by NJDEP continuously.
May and/or June pesticide exams may be cancelled – individuals will be notified directly.
Pesticide exam cancellations will be posted on the Department's website at www.pcpnj.org.
Department exam make-up dates will not be posted to the website until after previously scheduled
applicants are contacted directly and rescheduled.

"No Show" fees for cancelled exams are NOT required but failure to attend a rescheduled exam will result in this $50.00 fee.
For more detailed information and the March 26th Revised Alert sent to those registered to take exams, please click here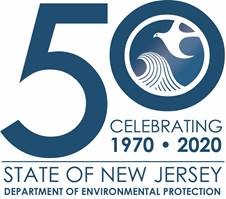 First Notice: On March 18th those individuals who were registered for pending pesticide exams in March through June 10th were notified by NJDEP that the exams scheduled at Cumberland on March 25th were cancelled; and that future exams may be cancelled through June 10th due to COVID-19 restrictions. Read the NJDEP March 18 2020 PESTICIDE EXAMS CANCELLATION NOTICE AND UPDATE here.