Rutgers is providing you this courtesy announcement regarding pesticide certification exams from the Bureau of Licensing and Registration of the New Jersey Department of Environmental Protection (NJDEP).
Bureau of Licensing & Registrations. Posted by NJDEP to https://www.state.nj.us/dep/enforcement/pcp/bpo-examschedule.htm.
**REVISED ALERT (issued April 14, 2020)**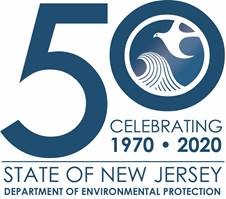 All Pesticide Certification Exams have been CANCELLED due to the ongoing COVID-19 emergency. Applicants previously scheduled for an exam will receive an email regarding rescheduling. Applicants not previously scheduled for an exam must register through the Rutgers University online portal once it is active. Please continue to check our website and monitor your email accounts regarding exam notifications.
Applicants previously scheduled for an exam that was cancelled due to the ongoing COVID-19 emergency; will be notified via email regarding exam make-up dates once restrictions are lifted. To ensure that you receive notification timely, please notify the Department of any corrections/updates to your email address by sending an email to lula.hollice@dep.nj.gov with the subject line: Email Address Update.
For more detailed information about cancelled exams please click here April 14 2020 PESTICIDE EXAMS CANCELLATION NOTICE
Clarifications:
All Department pesticide exams are CANCELLED – please do NOT report to any exam sites.
Pesticide exam cancellations have been posted on the Department's website at www.pcpnj.org.
The Department will contact previously-scheduled applicants via email regarding the available exam dates.
All other future pesticide exams will be administered through a third party once the current COVID-related restrictions are lifted.
In accordance with recent Pesticide rule amendments at N.J.A.C. 7:30, the Department is transitioning the administration of pesticide certification exams to the Rutgers Office of Continuing Professional Education.
Information regarding registering for exams will be provided on the Department's website at www.pcpnj.org.
Applicants who submitted exam applications but were not scheduled must register online through the Rutgers portal once the portal is active.
Check the Department's website at www.pcpnj.org for upcoming information regarding the transition and link to the third party exam portal.